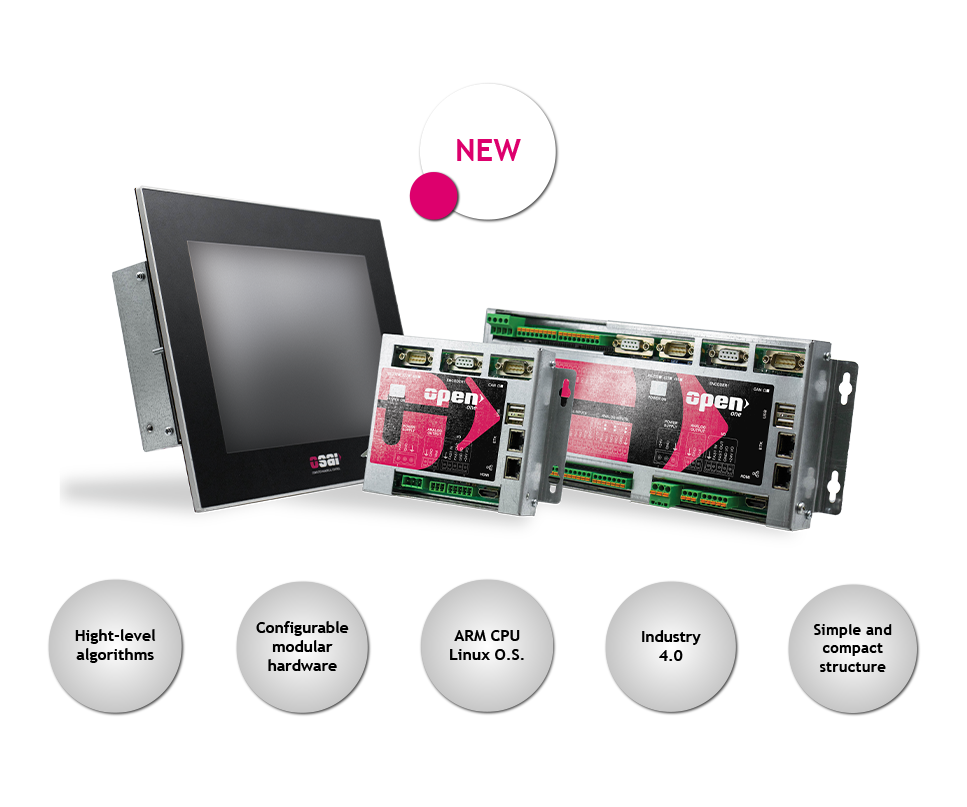 High class entry-level CNC
The all-in-one solution
OPENone is the new compact and modular entry-level numerical control developed by OSAIcnc.
A solution that revolutionizes current architectures while maintaining full compatibility with the other products of the OPENcontrol family.
The modular structure of the real-time software has been migrated to the ARM platform with O.S. Linux.
The result is a highly customizable CNC with an exceptional price-performance ratio.
Create your ideal configuration
By combining multiple elements, OPENone is configurable
for all your needs.
1. Black-box
CNC module networked to a dedicated PC supporting the
user software. Optional CAN Fieldbus
2. I/O Expansion
Extensive number of local digital and analog I/O points.
Adaptable for supplementary expansion (I/O plus Analog or
P/D axes)
3. 10.1" Touch Screen display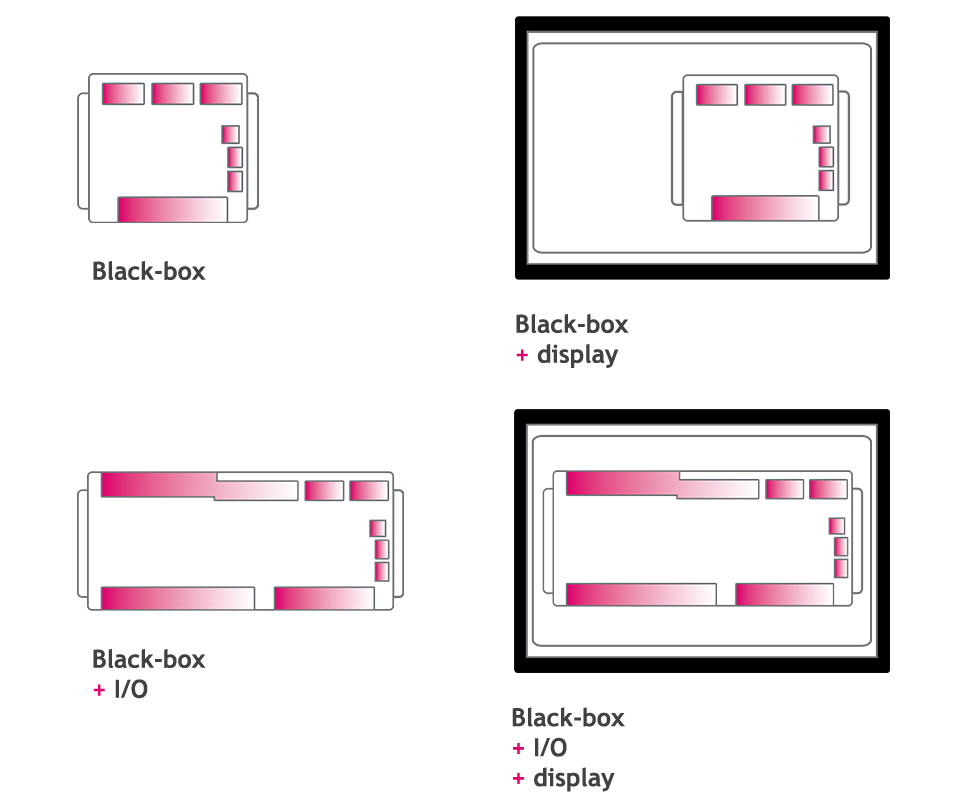 CNC tailor-made solutions for every customer's need
The numerical controls "OPENcontrol" family provides flexibility and high performance for various applications and material processing.
High scalability: hardware configurations and computational power.
Advanced software features.
Suitable for several applications.
· i4.0 ready
· Up to 64 interpolated axes
· Up to 24 managed processes
· Fieldbus: EtherCAT, CANopen, Mechatrolink II & III
· TCP and High Speed Cutting
· Cross and volumetric compensation
· Multi-axis electronic CAM
· Powerful integrated PLC
A range of five Numerical Controls designed for maximum precision, flexibility and customization.
Differences are determined by the performances in terms of block cycle time, minimum system tick, number of Processes and Axes, number of fieldbuses and devices used by specific configurations.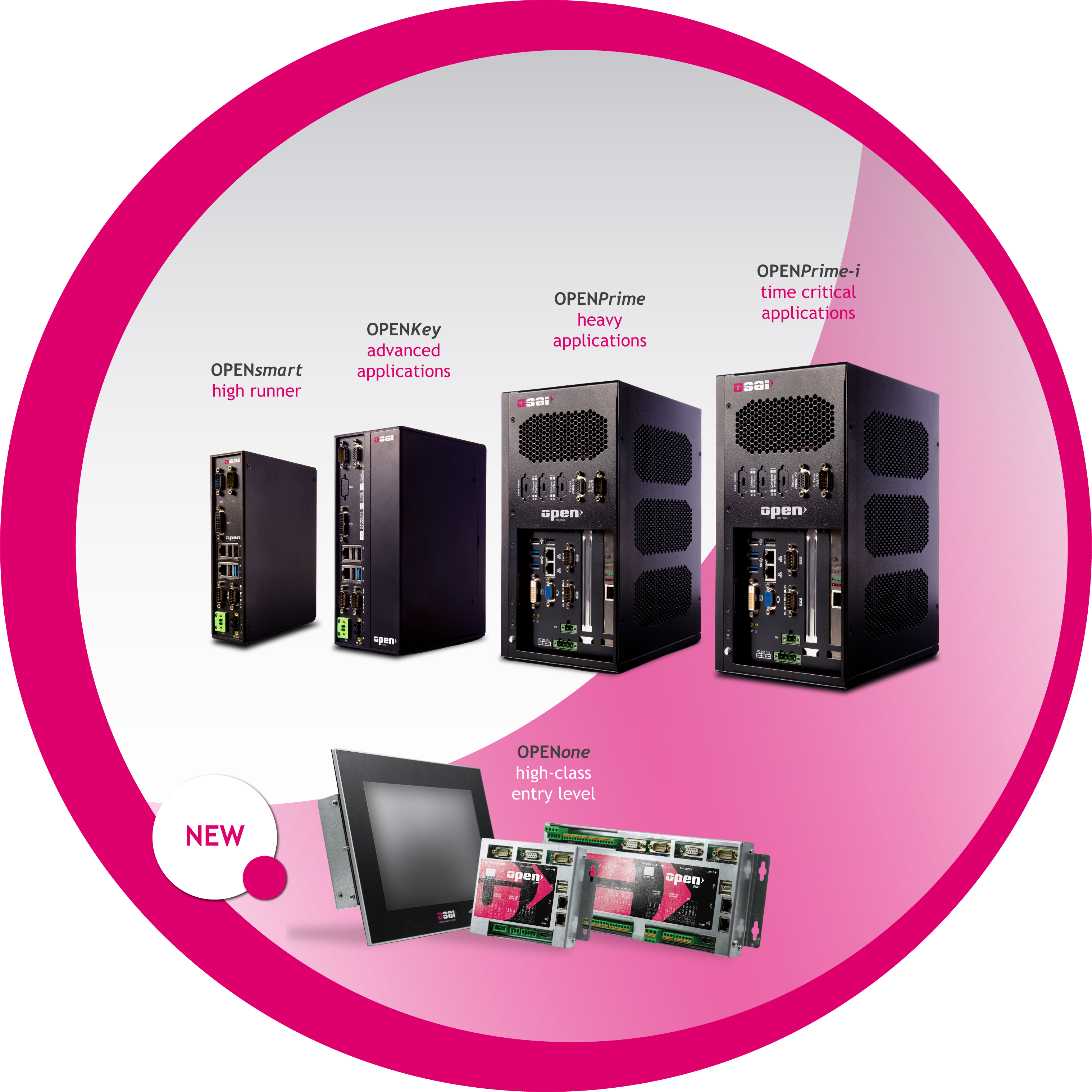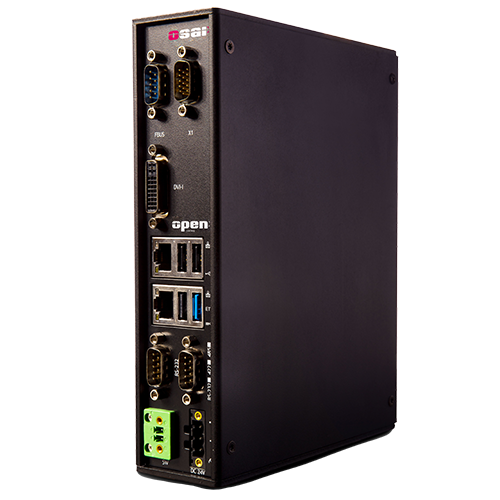 Up to 8 interpolated axes
Up to 16 total axes
Up to 2 processes
Min tick 2 ms
OPENkey:
high-performances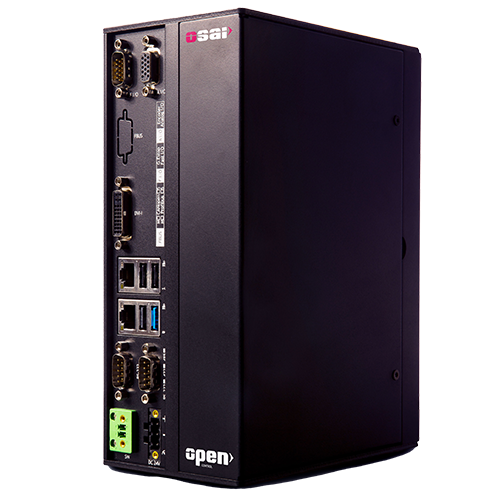 Up to 16 interpolated axes
Up to 24 total axes
Up to 4 processes
Min tick 1 ms
OPENprime & OPENprime-i:
top level solutions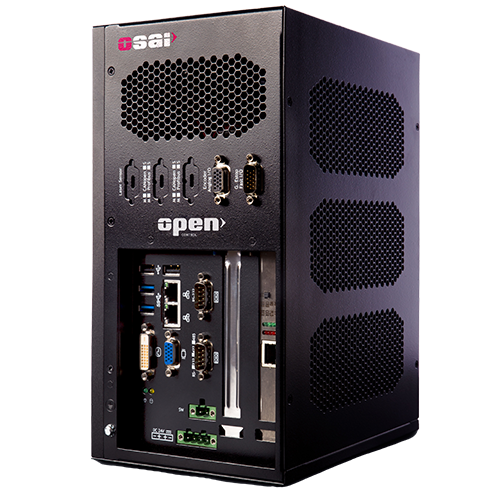 Heavy and time-critical applications, with a computational power for complex multi-process machining centres with many axes.
Up to 64 interpolated axes
Up to 64 total axes
Up to 24 processes
Min tick 500 µs