IML drive with integrated electronics offers maximum control and power in a compact space. With the decentralization of the drive directly on the motor, the machine architecture is simplified: reduced wiring, more linear machine design, optimized and increasingly efficient processes.
Main Features:
Integrated servo-drive

Near-by (decentralized solution)

Daisy chain connection

Communication protocol: EtherCAT COE – EOE supported

Device profile DS402, interpolated mode, positioning, homing, Touch probe input

Safety: STO 2 channel – SIL 3 Level

Feedback sensor: Heidenhain sensor single or multi-turn with external battery

IP65 protection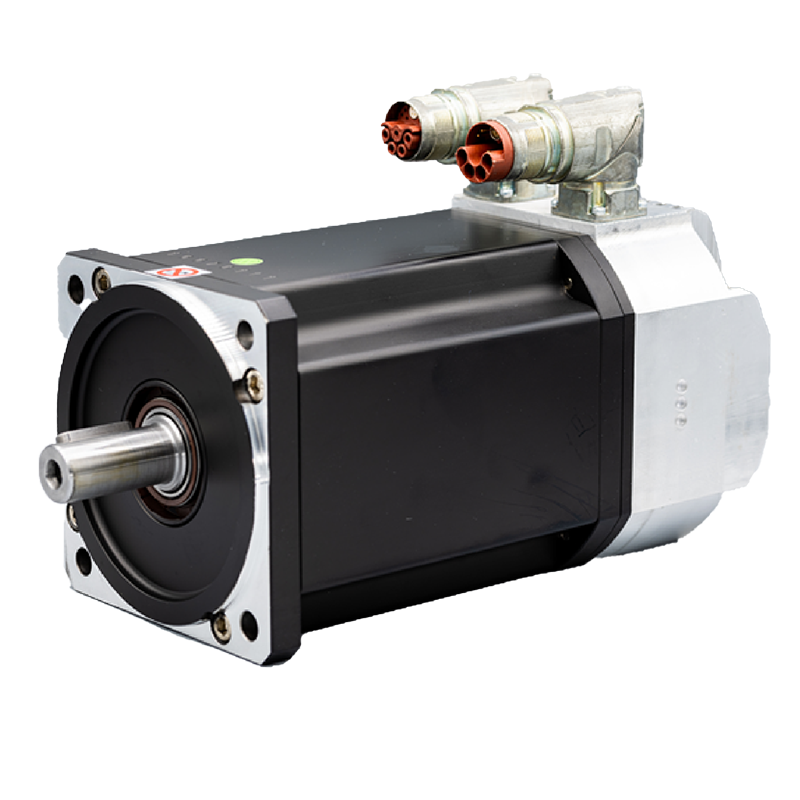 Modular Multiaxes Drive for demanding motion applications
The Sigma-5 SD combined spindle & servo system is proposed for motion applications demanding high dynamic and accuracy, fast positioning and perfect multi-axis synchronization.
Main features 
Speed Loop Bandwidth of 1.6 kHz
Shortened settling time, reduced positioning time, higher throughput
Improved machine reliability, reduced service and maintenance costs, less standstill time
Excellent anti-vibration control: simpler mechanics with less weight, higher machine production, less energy consumption
Overload 350% for 3-5 sec.
High peak torque, fast acceleration, no amplifier oversizing
Regenerative power converter completely returns braking energy back to the mains supply
Advanced Auto-tuning, One Parameter Tuning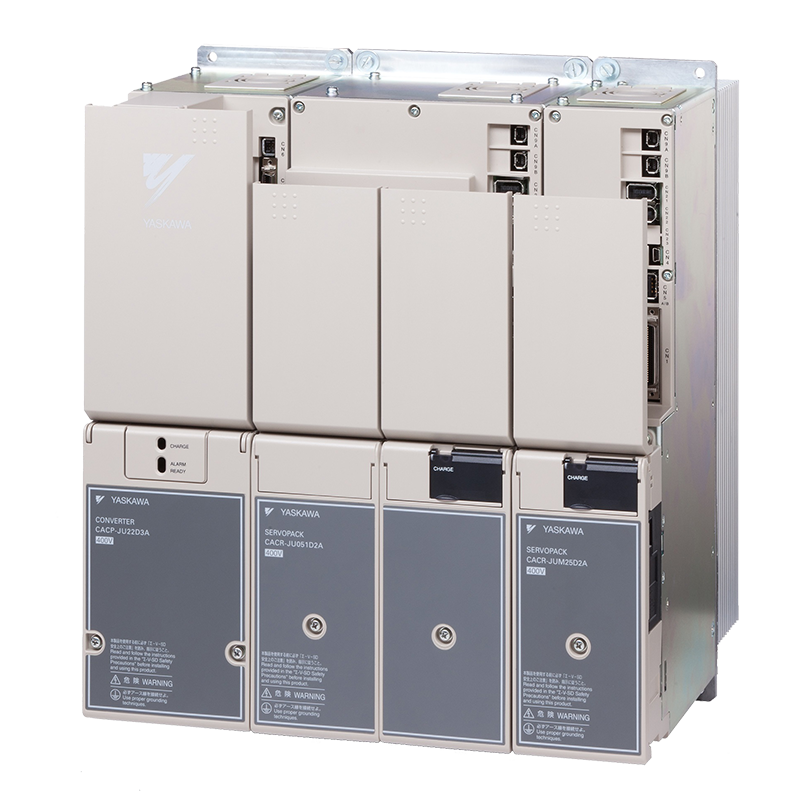 The high-performance motion control servo motors and servo drives meet the demanding requirements of motion control applications in industrial automation and satisfy the needs of high-precision positioning control requested by machine designers and system integrators.
Main features
From 100 W to 7.5 kW

Low, medium, high inertia

Rated torque from 0.32 to 47.74 Nm

Rated speed from 1000 to 3000 rpm

With and without brake

17/20 bit incremental encoder

Absolute encoder

Single turn 17 bit

Multi turn 16 bit